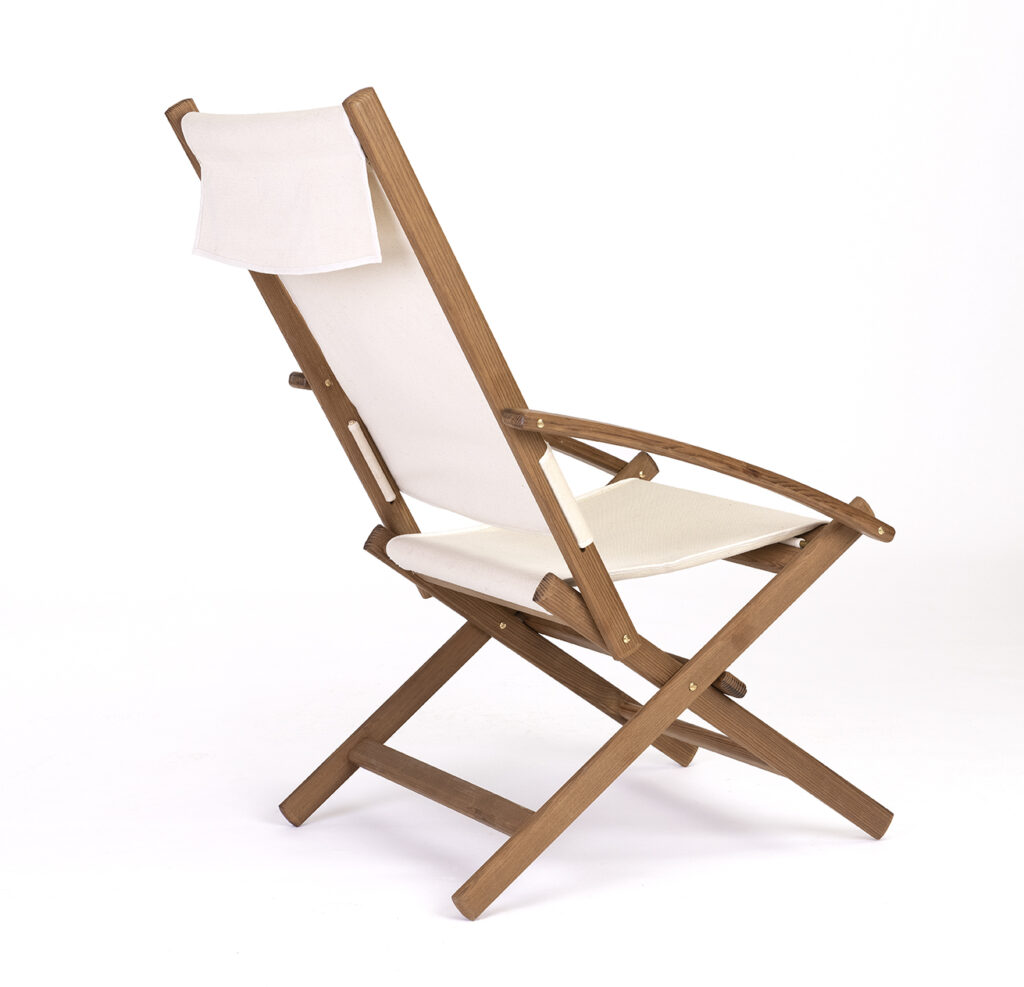 THE TREE OF LIFE is a collection of outdoor furniture made from heat treated Ash wood from the Danish forests. The Salto Deck chair is the first furniture in the collection.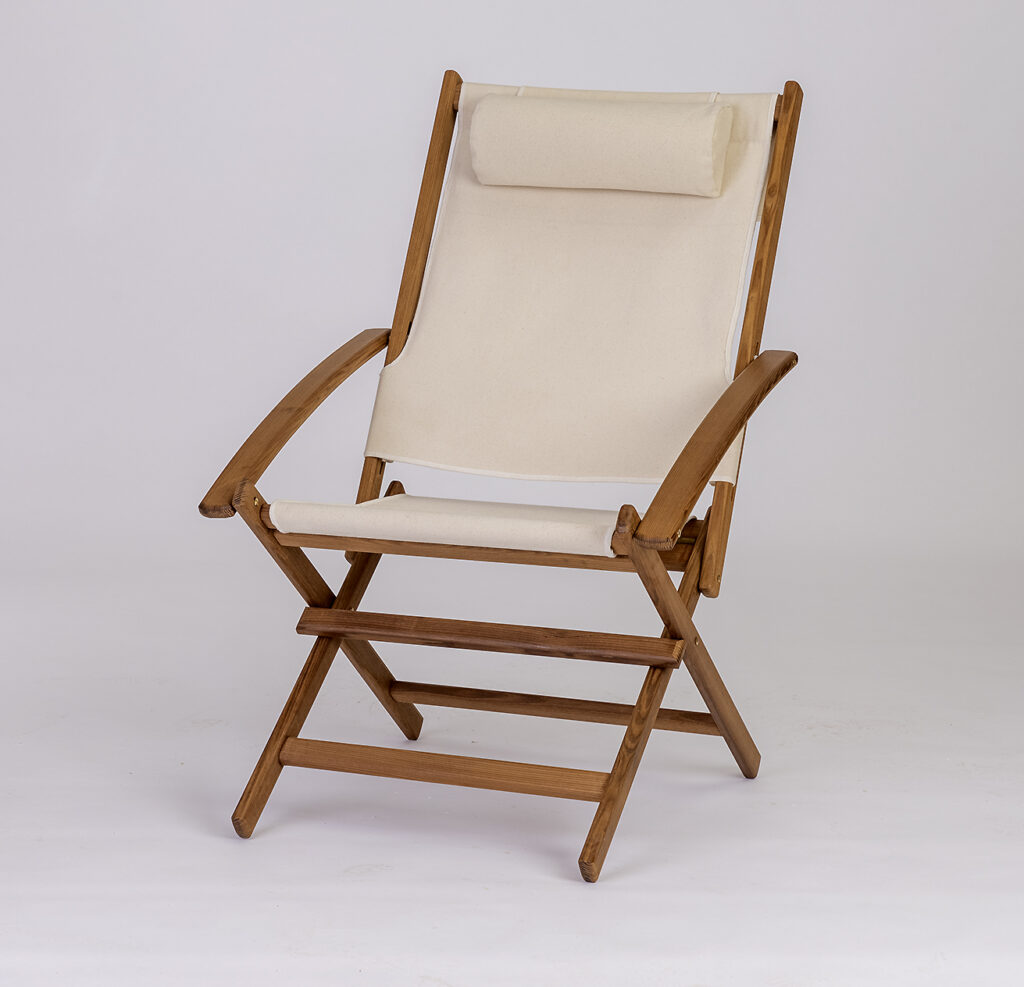 The individual furniture can be traced all the way back to the exact spot in the forest where the Ash tree grew. The project focuses on a long service life, design for disassembly so the individual components are easy for the consumer to replace, and short transport from habitat to processing and delivery to end-consumer. All the furniture is foldable to reduce transport and easy indoor storage for the consumer. The latter is essential to prolong the service life of the furniture.
The design is based on the following four criteria: 1. The frame can be produced on CNC in three simple operations. 2. The frame is easy to dis-assemble, and the individual components are replaceable. 3. The cover is made in one working hour. 4. The cover is easy to remove, to clean and easy for the consumer to replace with a new cover.

The Deck chair is part of the exhibition Circular Furniture Days. The furniture and design industry is looking into a future focusing on more circular products and a transition to more green production based on what we do best in Denmark – design, quality, cooperation and respect for raw materials and resources.